Sustainability at MANDALA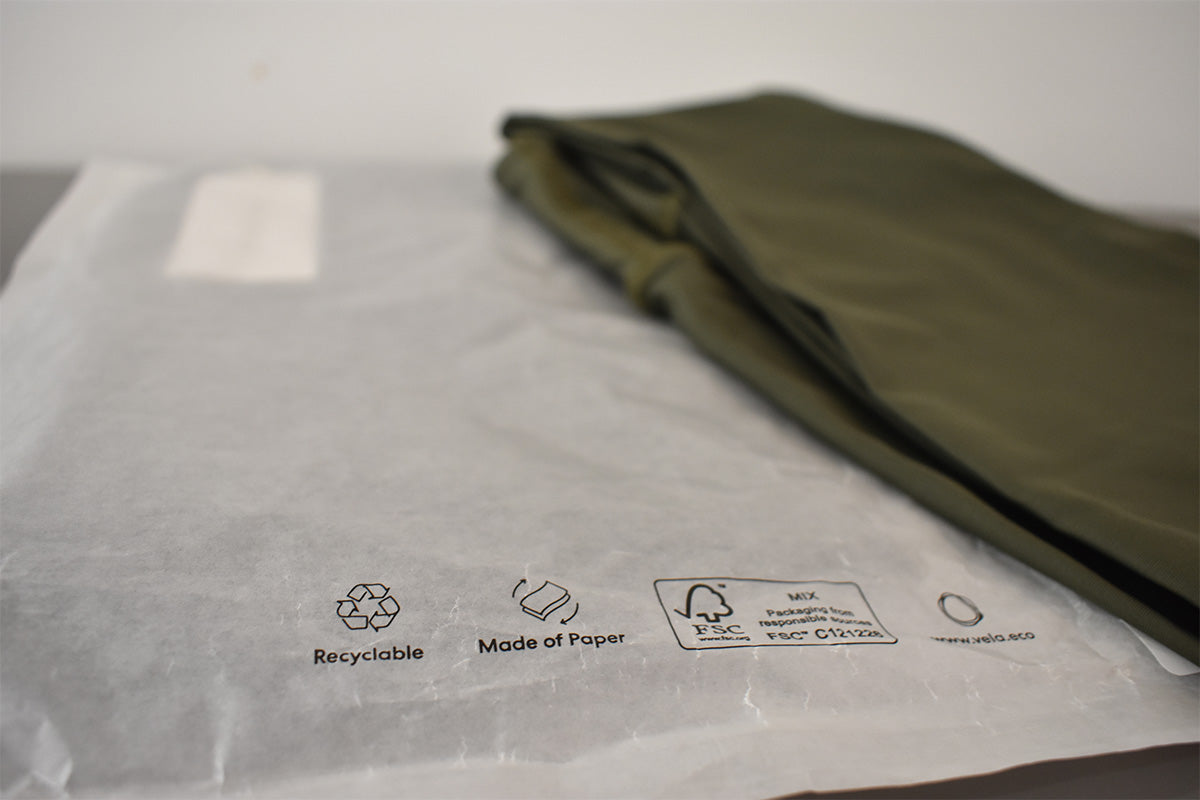 Plastic free packaging
We do not use plastic bags when producing our Yoga collection. Instead, each style is delivered in a FSC certified paper bag. This packaging is recyclable. For shipping our online-orders, we pack our styles in tissue paper. For further protection, our goods are packed in boxes made out of FSC-certified paper and, additionally, depending upon their size, in bags or boxes made from recycled cardboard. May we kindly request you to return the shipping material so that it can be recycled or reused again.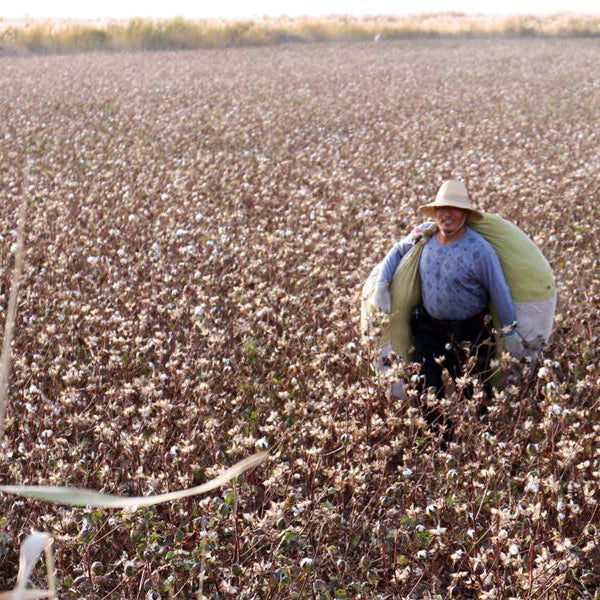 Sustainability is the only possible Choice
Sustainability is sexy – this we believe from the bottom of our hearts! Not only do our collections look absolutely beautiful, they are also made from high-quality materials having no chemical additives at all: We rely on recyclable raw materials: organic cotton, Tencel and recycled materials, such as Recycled Polyester.

The clue of the matter? By taking great care in how we handle our natural resources, we spare our planet with less harmful emissions. Whoever wears MANDALA produces a much smaller CO2 carbon footprint than with fast-fashion goods. Fantastic, right? We produce only on demand: Our latest collection can be ordered only twice a year. In this way, we make sure that we only produce as much as we actually need, thus avoiding overproduction.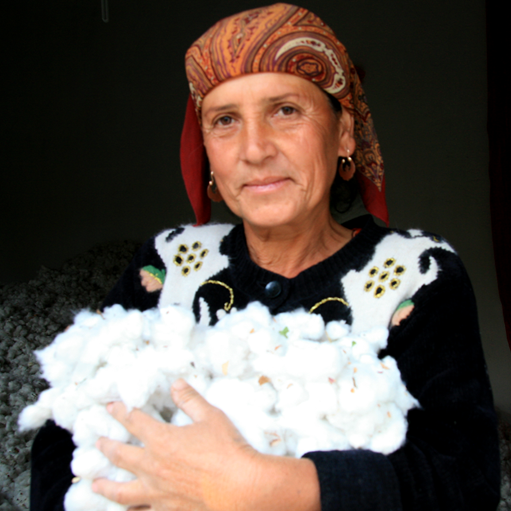 Must Have: Organic & Eco
Organic is a must for us - here we make no compromises! All our materials are manufactured under ecologically proper conditions and can be worn without having a guilty conscience. Only the best quality is applicable by us. Organic is no longer a wall-flower niche label, but stands out for stylish performance wear!

Our praiseworthy words in all due honor - but who guarantees our promises? All our products are GOTS (Global Organic Textile Standard) certified and comply with the Organic Content Standard of Textile Exchange. For our recycled polyester products, we use recycled fabrics made from old plastic bottles by Repreve. Because we are deeply committed to adhering to ethical production guidelines, we ourselves regularly check the local conditions of our production facilities.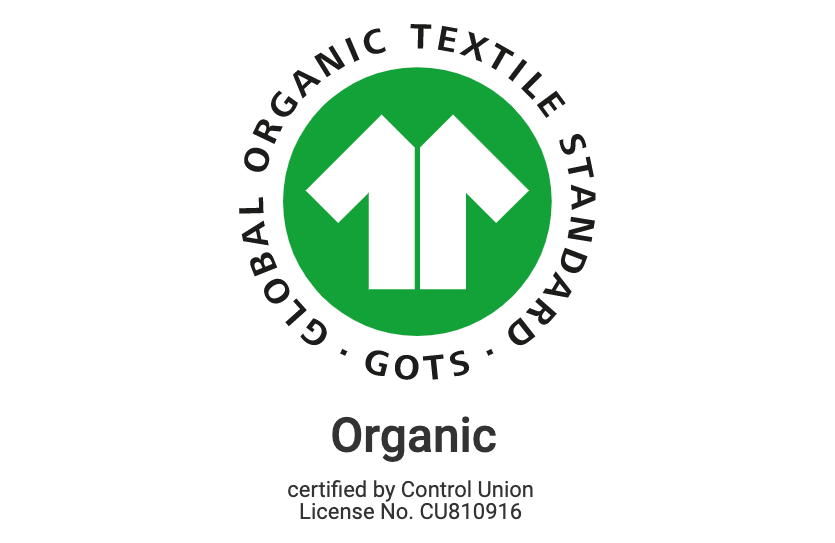 Global Organic Textile Standard (GOTS)
Our organic cotton comes from certified organic agriculture, where the social standards for all those involved in the manufacturing process are complied with.

The adherence to these criteria is regularly controlled by accredited testing institutes – who come to check unannounced.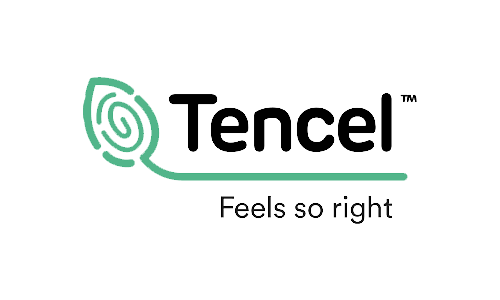 Tencel from Lenzing
For many years, we have been working together with the Lenzing Company in Austria for the production of our fabrics Tencel and Modal. The materials originate from sustainable forestry.

A special feature are our printed leggings in Tencel, with which we offer an ecological alternative to Polyester.

PeTA Approved Vegan
Animal welfare is just as important to us as the welfare of human beings. Therefore, we produce our Yoga Fashion without any animal ingredients.

For this, we were awarded the Approved Vegan Label by the Animal Welfare Organization PeTA.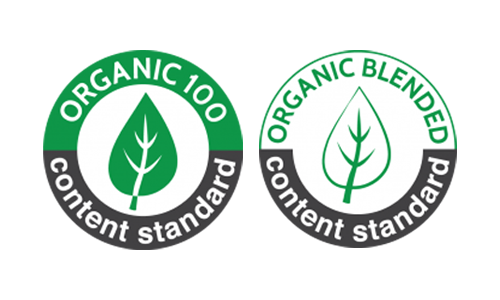 Organic Content Standard (OCS)
The Organic Content Standard aims at increasing confidence in organic products. Therefore, this standard guarantees that the exact proportion of the biological components of a product can be identified and traced through the value chain.

Our fabrics Tencel, Modal and French Terry are certified with the OCS Blended.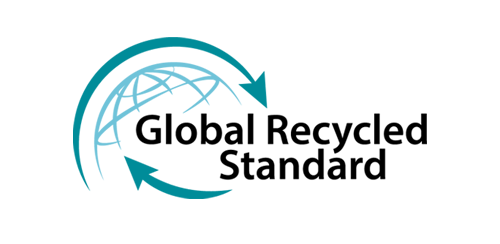 Global Recycled Standard (GRS)
The Global Recycled Standard is an international, voluntary, full-fledged product standard. It serves as a benchmark for companies using recycled materials while also ensuring that environmental and chemical requirements are met in production.

Our Recycled Polyester is manufactured according to the GRS.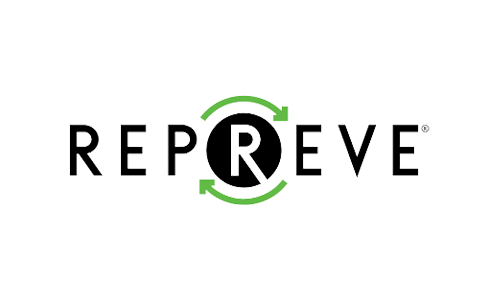 Repreve
The American company Repreve recycles PET bottles that have been collected from the environment and with which a high-quality Polyester fiber is produced.

Each of our leggings consist of 12 recycled bottles.

BR4 / Brugnoli
In that we use Brugnoli's innovative Br4-fabric, we belong to the pioneers of sustainable active wear. Bio-Based Polyamide is obtained from the raw material of the castor plant and convinces through its super performance.

Among others, its special features include: Memory Shape, Quick Dry, 4-Way Stretch.